Pa. firefighter dies from medical emergency on duty
Philadelphia Fire Department firefighter died after suffering a medical emergency while on duty
Duty Death: Michael Bernstein - [Philadelphia, Pennsylvania]
End of Service: 03/20/2019
---
By FireRescue1 Staff
PHILADELPHIA — A firefighter died while on duty at the Philadelphia International Airport.
The Philly Voice reported that Michael Bernstein, a 22-year veteran of the Philadelphia Fire Department, suffered a medical emergency while on duty and was transferred to Mercy Fitzgerald Hospital where he later died.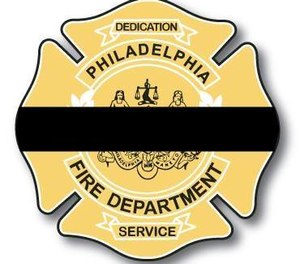 Mayor Jim Kenney ordered all City of Philadelphia flags to be flown at half-staff for the next 30 days in honor of Bernstein.
"I'm deeply saddened by the death of Philadelphia firefighter Michael Bernstein, who passed away this morning," Kenney said. "Michael bravely served our city for 22 years and served our country in the U.S. Navy. We are humbled by his dedication, and we will always remember his sacrifice. My heartfelt condolences go out to his family, friends and fellow firefighters. Please keep his loved ones in your thoughts and prayers during this very difficult time."
Berenstein is survived by his wife, three children, parents and other family members.