Former Colo. FF-paramedic sentenced to year in jail for trading child porn online
Robert Stambaugh, 60, pleaded guilty in March to three child pornography counts
---
By Lance Benzel
The Gazette (Colorado Springs, Colo.)
COLORADO SPRINGS, Colo. — A former Colorado Springs firefighter who admitted to what a judge called a "double life" trading child pornography in an online chatroom was sentenced Friday to a year in jail as part of a probationary sentence.
Robert Stambaugh will be permitted to leave his jail cell to attend therapy or work release. He was ordered to serve 10 years on sex offender probation.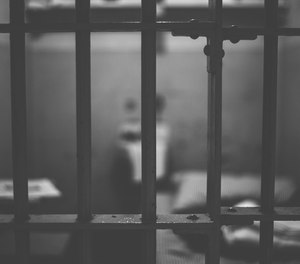 "Without individuals like you, this material, and this unholy trade, would not exist," 4th Judicial District Judge David Gilbert said while imposing sentence.
Stambaugh, who turned 60 on Saturday, pleaded guilty in March to three child pornography counts. His arrest last October cut short a 32-year career as a firefighter/paramedic in Colorado Springs. He previously served as Security-Widefield fire chief.
Authorities say Stambaugh set up the "Good Times" chat room on Kik, a social media messaging app, in which pedophiles traded illicit images and fantasies. Stambaugh's claims online that he had access to children drew the scrutiny of police in Boone, N.C., who tipped off the Department of Homeland Security, which notified Colorado Springs police.
He was eligible for 4-12 years in prison on each of the three counts against him, and prosecutors requested a prison term, saying that children who were made to pose for the videos and photos are re-victimized each time.
In sentencing Stambaugh, Gilbert noted that authorities had no evidence that Stambaugh acted on his fantasies.
Stambaugh had no prior convictions and is a strong candidate for rehabilitation and a low-risk to reoffend, Gilbert said.
———
©2019 The Gazette (Colorado Springs, Colo.)
McClatchy-Tribune News Service