DHS requests NFPA develop standard for community-based response to drug overdoses
NFPA seeking comments to gauge levels of support or opposition to the development of a new standard on the topic
---
By FireRescue1 Staff
The U.S. Department of Homeland Security (DHS) has sent a New Project Initiation request to the NFPA Standards Council, asking for the development of an ANSI-accredited standard for community-based response to drug overdoses (CReDO). This new standard would address the necessary functions and actions related to the prevention, preparedness, response and recovery to drug overdoses by any community, authority having jurisdiction (AHJ), facility and/or organization that handles these types of incidents, including fire departments and EMS agencies.
The DHS request to the NFPA Standards Council explained the reasoning, excerpted here: "Communities need to recognize and share best practices and tools to tackle the issues within their respective jurisdictions. It requires consistent training, terminology, tools, systems, frequent updates of current information, and overall coordinated management of response actions. …A national voluntary consensus standard would bring together all vested stakeholders to tackle this problem together. It would include participation by federal, state and local government, law enforcement, EMS, fire, hospitals, poison centers, professional organizations, laboratories, addiction treatment programs, drug prevention experts and private sector partners. This issue is far-reaching and impacting every state in America – in urban, suburban and rural communities. The challenge is, in fact, spreading around the world."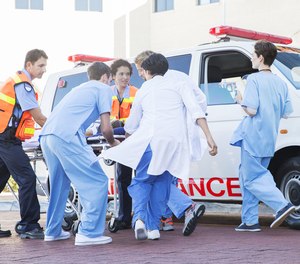 If the development of a CReDO standard is approved by the NFPA Standards Council, the responsible technical committee would likely be tasked with addressing, at a minimum, the following:
Guidance and procedures to determine if:

an overdose involves current or new substances or mixtures of substances
an overdose case is part of a cluster

Detailing a coordinated process to:

mobilize a local response to overdoses
collect, leverage and share data in order to proactively address the threats to a community and identify trends for the purpose of preparedness and response
coordinate across disciplines in order to provide services, including access to rehabilitation and recovery in a streamlined manner
establish the appropriate level of response and resources needed to manage the incident

Developing training requirements or knowledge competencies for responders, public health, outreach, medical staff, laboratory, and other participants in the program
NFPA is currently soliciting comments through Dec. 31, 2019, to determine levels of support and/or opposition to the development of an NFPA standard that addresses CReDO. Visit https://www.nfpa.org/CReDO to share comments.