Community, fellow firefighters mourn murdered Detroit fire lieutenant
About 250 firefighters joined in a procession to honor their fallen colleague, Senior Lt. Francis Dombrowski
---
By Jessie Forand
DETROIT — About 250 firefighters joined in a procession at the Clinton Township Church on Saturday to honor their colleague, Sr. Lt. Francis Dombrowski, of Rochester Hills, Mich. According to The Detroit News, roughly 500 people attended Dombrowski's funeral.
Dombrowski, a 29-year veteran, received a Medal of Valor in 2018 and, according to his family, loved to serve the city in which he was raised.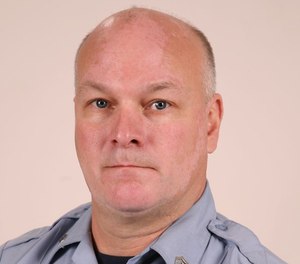 "He was the first one in (to a fire ) and the last one out," his nephew, John Kiesling, said. 
Rev. William Herman of St. Ronald Catholic Church said of Dombrowski: "Frank's life mattered to his family, friends and those he gave service to. He made a difference and that is high praise. His life was a life of care and service to others."
Dombrowski, 55, was killed last week in a suspected road rage incident. 
Terrell Josey, 27, was charged with murder, felony possession of a firearm, and carrying a concealed weapon after allegedly shooting Dombrowski three times outside a Troy, Mich., gas station. Josey turned himself in, and police recovered a 9-mm semi-automatic weapon believed to have been used in the shooting, The Detroit News reported. If convicted, Josey faces up to life in prison. He is being held without bail.