Photo of the Week: A bright moment amid the Getty Fire destruction
---
Calling all fire photographers: FireRescue1 wants to see your pictures! The next time you come across something inspiring, take out the camera and submit it to FireRescue1! Just remember to include your name, agency information and brief background information on the picture.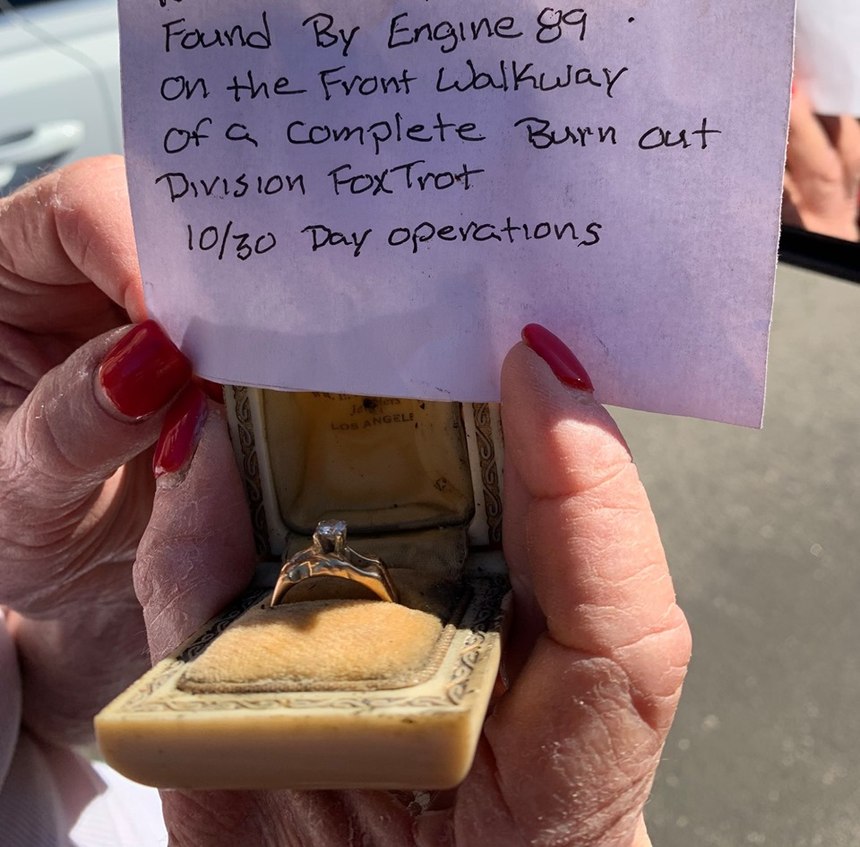 This week's Photo of the Week comes to us from the Los Angeles Fire Department, which posted an amazing story about Engine 89 (North Hollywood) going above and beyond for its community, not only in working to protect the neighborhood from fire, but also in bringing joy amid difficult circumstances.
In 1961, 484 homes were destroyed by the Bel Air Fire. This past week, some of those same (rebuilt) homes were again destroyed in the Getty Fire.

On Oct. 30, 2019, Engine 89 was working at the fire and found a small ring box out in front of the only home destroyed in that section of the street. The box contained a beautiful ring that they knew would be very important to the homeowner, so they delivered the ring to the Command Post.

A few days later, once residents were safely able to return to their homes, a couple LAFD officers set off on their mission to deliver the ring to its owner – and they found her.

The ring belonged to her mother, who lived in the home when it was destroyed in 1961, and this ring was the only thing that survived. Her mother was with her in the home when they had to evacuate last week. And now, the ring is again the survivor.

"Among the stories of heartbreak and devastation, these moments lighten our hearts," it said on the Facebook post about the ring.