Photo of the Week: Mo. FD pays homage with a fire apparatus tradition
This week's photo showcases Joplin's community celebration of its new ladder truck
---
Calling all fire photographers: FireRescue1 wants to see your pictures! The next time you come across something inspiring, take out the camera and submit it to FireRescue1! Just remember to include your name, agency information and brief background information on the picture.
By FireRescue1 Staff
JOPLIN, Mo. — The Joplin Fire Department dedicated its new ladder truck Wednesday. 
Firefighters and community members were on hand for a wet-down ceremony in which water from the older ladder truck was poured into the new one. The new truck was also sprayed with water from the older truck. Community members wiped down the new truck, which was blessed by the department chaplain. Then firefighters and others pushed the truck into the station.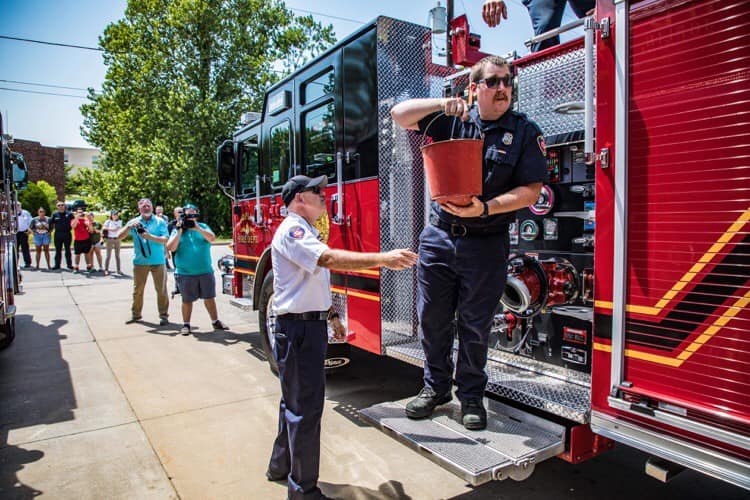 ---

Read next:
Apparatus push-in ceremonies: A long-held tradition that unites communities
The ceremony dates back to the days of horse-drawn equipment when members had to push the equipment into the bay