Ohio firefighter shot on scene of house fire
The shooter was in the driveway of a home and began shooting at the fire truck as it was driving by
---
Scroll to the bottom to listen to scanner audio of the incident.
By FireRescue1 Staff
YOUNGSTOWN, Ohio — A firefighter on scene for a house fire was shot and injured Monday night.
Youngstown Police said firefighter Paul Lutton was shot while driving a fire truck as he and others were leaving the scene around 11:30 p.m., WFMJ.com reported. The shooter, according to police, was in the driveway of a home and began firing at the fire truck as it was driving by.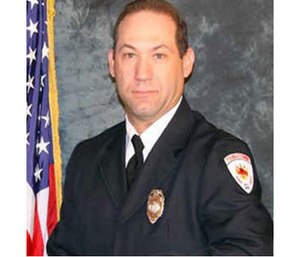 Fire Chief John O'Neill said one round went through the coat of firefighter Dwyane Montgomery without injuring him, reported WPXI. Another bullet struck Lutton in the right calf, according to the report. Chief O'Neill said he believes the firefighters were targeted.
"It's unnerving," Chief O'Neill said. "It's very rare that we are targeted. Youngstown Police will stay with us until the shooter is caught."
Lutton is expected to fully recover, according to the report. The hospital is determining if he will need surgery.
Police believe the shooter used a rifle. The suspect fled on foot and a search is still underway.