16% of Vt. FD quits after new chief hired, department restructured
The Fairfax select board informed its then-chief and battalion chief in September that their positions would be eliminated
---
By Leila Merrill
FireRescue1/EMS1 Staff
FAIRFAX, Vt. — Several firefighters are leaving the Fairfax Fire Department after the selection of a new chief and a departmental restructuring, NBC5 reported Wednesday.
In September, the town informed its chief and battalion chief that their positions would be eliminated in a restructuring.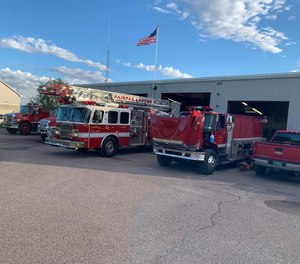 The select board voted for a new chief, Micah Genzlinger, on Oct. 12. Battalion Chief Dave Raymond had also applied for the full-time chief job.  
Raymond worked for the department for 10 years while working as a town employee. He had been the only full-time member within the department.
Genzlinger most recently served as the Vermont Fire Academy's training coordinator and has experience as a USAR specialist.
The town manager said that the fire department had around 32 firefighters, but following the five submitted resignations, there are now 27.
David Yergeau, who worked for the department for 27 years, recently resigned over the chief decision.
"He does not have the same recommendations or credentials that Dave does. Dave has been doing a great job for the town for the last 10 years and they basically just let him go for no reason," he said. "We're standing up for Dave Raymond, our battalion chief, and all the great things he's done by resigning."
Tom Snyder, who has served in the department for almost 22 years, quit shortly after the vote.
"I'm not quitting because Micah is the guy, I'm quitting because of this select board. I'm not working for them. They just handled this wrong, they fired a perfectly good employee who's worked for them for 10 years," Snyder said.