Revisiting the 4 roles of firefighters in disasters
Extreme weather events prompt a fresh look at the roles of firefighters in preparation, response, mitigation and recovery
---
On May 1, two significant announcements were made that might have slipped past most of us. First, the National Interagency Fire Center (NIFC) released a projection that this year's wildfire season will be as bad as or worse than recent years. The second was a press release from the National Oceanographic and Atmospheric Administration (NOAA) National Hurricane Center stating that the organization was watching tropical depression Andrea off the southern coast of the Caribbean, expecting it to become Tropical Storm Andrea, a precursor to possibly becoming a full-fledged hurricane. The significance: the fact that the waters in the Caribbean had already warmed to the temperatures associated with hurricane season, which normally runs from June to October. This increase in temperature may result in hurricanes developing earlier than usual along the eastern seaboard.
Meanwhile, springtime floods have broken dikes near Davenport, Iowa, flooding the Mississippi River basin as far south as Louisiana, and rain throughout the Midwest along with melting winter snow has caused close to record flooding from Illinois to Pennsylvania, and north to Minnesota and Michigan. Rain has also pelted the East Coast of the United States, and tornadoes have spun across the country as far northeast as Connecticut this spring.
In my jurisdiction, the Great Miami River and its adjacent tributaries where it flows into the Ohio River flooded three times this spring, with another water rescue of a stranded motorist completed overnight in a neighboring community. Predictions for this week alone are for approximately 5 inches of rain.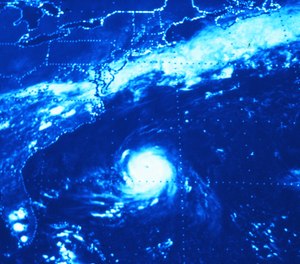 What do all of these current and pending natural disasters have in common? The initial response to these incidents is from the fire service, the only true all-hazard response units across the United States.
While we are proud of our response heritage to both man-made and natural disasters, it may be time for all us to take a step back and contemplate our roles in four key areas: disaster preparedness, response, mitigation and recovery.
1. Preparedness: Planning for extreme weather events
It doesn't take much time to assess the types of natural disasters that have occurred in your area. But it is also necessary to know that data indicates that the patterns of weather-related emergencies are shifting or growing in intensity from region to region. As such, your response area may be called to weather-related events and disasters previously not experienced in the recent history of your organization. We have to prepare our citizens for such events and prepare ourselves for response.
Preparing our citizens may be handled through the introduction of new community risk reduction programs in conjunction with the local emergency management agency (EMA). That program should include a proven way to notify your citizens of an impending weather or wildfire emergency. While in some areas of the country notification falls to weather sirens, a more reliable notification may be through cell phone text messages or Reverse 911 telephone calls.
Preparing our firefighters may also require us to obtain additional training in such areas as swift water rescue for floods or search and rescue efforts for the widespread devastation of a tornado or wildfire.
2. Response: Putting all-hazards training into action
The response phase involves not only the execution of department training but also having an updated list of the resources or specialty teams available to you from your nearby mutual-aid fire departments, EMA or non-governmental organizations (NGO), such as the American Red Cross.
It also requires that you as the first fire units on the scene utilized the Incident Command System and build upon it so if needed it integrates into the National Incident Management System (NIMS) utilized by state and federal assets. One of the strongest links in any disaster is the ability of the fire department to initiate incident command that provides the building blocks for additional response from other agencies.
Firefighters will also be pressed into service to start triage of any victims and administer lifesaving aid. Firefighter/EMTs and firefighter/paramedics will take the lead in this process, but even if your department doesn't normally provide EMS, a knowledge of the basics such as CPR, Stop the Bleed, and the use of an AED will go a long way in saving additional lives.
3. Mitigation: Shifting to a long-term commitment to help
Taking the necessary steps to help alleviate the devastation from any disaster is part of the fire service. This may take the form of an early recognition in the number of homes, businesses, as well as community and governmental facilities that have been affected. Based on those observations, an estimate of how many citizens may need food, water, utilities and temporary shelter can be made, and where that shelter and distribution point might be located should be recognized and preplanned. Thinking ahead of the incident is key in having what you need, where you need it, when you need it, and should therefore be considered during the preparation phase as well.
After a disaster, plan on a long-term commitment of your department and its resources. One fault is committing all your personnel for an extended period to a disaster. While everyone will want to jump in to help, you either have to split your personnel into shifts to provide both work and rest cycles, or you'll need to plan for periodic relief by other departments in the immediate area.
Trust me from experience, decision-making is very difficult after you've been up for 24 to 36 hours straight. Firefighters and chief officers alike need to take breaks before bad decisions cause injury or harm to your firefighters.
4. Recovery: Getting the help you need
Undoubtedly, the recovery stage of a disaster will take the longest amount of time. During that period, your department needs to evaluate the lessons learned from the incident and how to better prepare your community and your department for the next disaster.
While state and federal resources, such as FEMA, are on hand, show them some of your needs. This could involve personnel, apparatus and equipment, better area-wide notifications, or even stronger building and fire codes to help make your community more disaster-resilient as everyone rebuilds. Fire officers need to remember that such built-in resilience to disasters can save the lives of not only citizens but also their firefighters in any future recurring event. Whatever your needs might be, ask officials to include those items as recommendations in any subsequent reports.
Sometimes there is a reluctance on the part of a chief or the department to take a stand on such issues, but I contend that the timing is never better. Usually both state and federal agencies can help local elected officials understand the need to upgrade the building and fire codes and offer suggestions as to how a community can build resilience and secure additional funding, such as through grants, like through the Assistance to Firefighter Grants program, to assist with the process.
Finally, the National Fire Academy provides an outreach leadership course, "Politics and the White Helmet," which can help prepare chiefs and other fire officers with the ability to form consensus with elected officials on how to build a more resilient fire department and community, saving lives and lowering costs in the long term.
Response and guidance first and foremost
While all of these steps require preparation and preplanning, know that when the disaster strikes, no matter what kind it may be, it is you, the members of the fire service, whom the citizens and elected officials look to for response and guidance.
Stay safe!