Woman surrenders newborn twins to Calif. fire station
San Bernardino County Fire Department officials said a woman showed up at the station and gave firefighters the newborn twins, who were in good health
---
A Safe Haven law, also known as a Baby Moses law or a safe surrender law, allows a parent to surrender their baby to someone at a designated location without fear of being charged with abandonment.
Approved safe haven locations usually include hospitals, EMS agencies, fire or police stations and other public health organizations, as well as worship centers, but laws differ from state to state. Learn more about Safe Haven laws in "7 things public safety officials need to know about Safe Haven laws."
By FireRescue1 Staff
HESPERIA, Calif. — A young woman surrendered her newborn twins to a fire station, according to fire department officials.
VVNG reported that the woman showed up at a San Bernardino County Fire Department station and gave firefighters possession of the twins under California's Safe-Haven Law.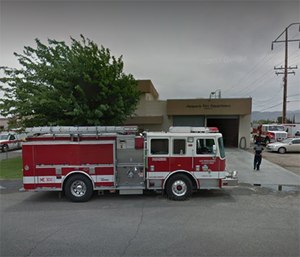 Officials said the infants were well-taken care of and in good health when they were surrendered. They were transported to the hospital for further evaluation.
The woman refused medical attention and firefighters gave her information on how to reclaim her children if she decided to do so in the future.
"This is exactly why the Safe Surrender program was created," Chief Mark Hartwig said. "This young mother did the right thing by bringing her babies to the fire station. Regardless of your circumstances, the Safe Surrender program is a viable and loving option – no questions asked."
The Safe-Haven Law provides immunity for mothers, or persons in lawful custody, of newborn infants who are less than 72 hours old to surrender them to a designated "safe-surrender site." The person with lawful physical custody has 14 days to change their mind and reclaim the baby.