Under new contract, Idaho city firefighters to get two wage hikes by this fall
Boise crewmembers will receive 9% and 7% wage increases this year, plus 3.5% increases in 2024 and 2025 and a new holiday
---
By Ian Max Stevenson
The Idaho Statesman
BOISE, Idaho — The city of Boise and the union that represents the city's firefighters have negotiated a new labor contract, establishing significant fixed wage increases for firefighters over the next few years.
The new contract, which was approved by the City Council on Tuesday, sets 9% wage increases retroactive to October. The contract also includes another 7% wage increase in October of this year, followed by 3.5% increases in October 2024 and October 2025, according to a memorandum from Kimberly Smith, a lawyer for the city.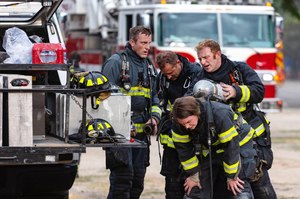 Juneteenth was also added as a holiday, according to the memo.
Boise has been negotiating with Local 149 of the International Association of Fire Fighters since June 2022. The last contract expired in September.
The wages negotiated this year will give firefighters larger pay rate increases than they received during their last round of negotiations, which culminated in a four-year contract that began in 2018 and ended in September 2022 — with status quo terms in effect since then. Under that contract, firefighters received 3.5% wage increases in 2018 and two subsequent years, followed by a 3.75% raise in 2021, according to a copy of the contract.
Under the new contract, base pay for base-level firefighters will increase to around $71,300 per year, and as high as $113,580 per year for battalion chiefs. The agreement will run until the fall of 2026.
In February, Boise completed negotiations with its police officer union, settling on 13% raises for officers come October.
©2023 The Idaho Statesman.
Visit idahostatesman.com.
Distributed by Tribune Content Agency, LLC.
McClatchy-Tribune News Service