Firefighter Challenge announces new programs, scaled-back event schedule
Now structured to be identified as a formal sport, the Challenge will follow a Division model to align athletes competing at a similar level
---
By FireRescue1 Staff
BIRMINGHAM, Ala. — The Firefighter Challenge unveiled on Wednesday a series of event changes and new programs for the 2023 season onward. Changes affect Challenge rules and event schedules, while new programs seek to create more structure for the competition as well as a more appropriate designation in the sports community.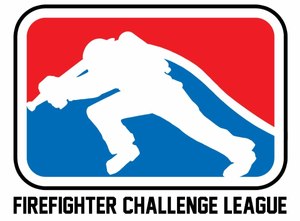 The Firefighter Challenge League (FCL) was created as a new structure that helps sponsors, media, spectators, sanctioned bodies of athletic organizations, and even the fire service, recognize the Challenge as a formal sport. A statement from the Firefighter Challenge said, "Think of the FCL like this: FCL members are the umbrella athletic body (like a NBA, NFL, etc.), while the court or field that our athletes compete on is the Firefighter Challenge course."
Formerly known as the Firefighter Combat Challenge, the Firefighter Challenge will reduce the number of events to eight, although it's possible due to the program changes in 2023 that this number will be fewer than eight.
The current 2023 schedule will kick off April 27-29 in Indianapolis, Indiana. The U.S. Championships will be held Sept. 6-9, with the World Championships taking place in Stuart, Florida, Oct. 3-8.
The U.S. operations of the Firefighter Challenge is now divided into five regions: Southeast, Midwest, Southwest, Northeast and West. U.S. competitors will be placed into the region based on the state they live in but can compete in any regional event if they meet the eligibility requirements stated in the Guide. Military personnel will be placed into the region where their assigned base is located.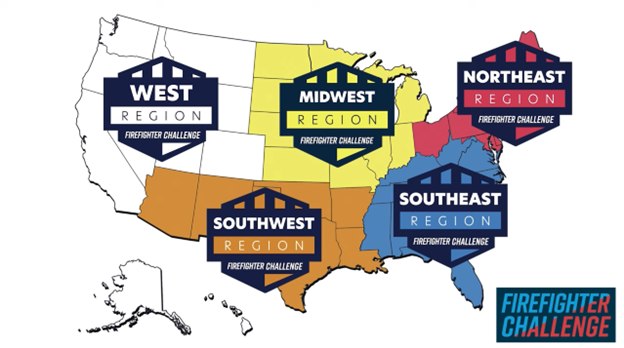 International competitors participating in U.S. sanctioned events are open to participate in any event, and when competing in a regional event will be placed into the appropriate division (if applicable) based on their recent race times in their country.
Competitors in these regions will now be able to vie for regional event titles and regional records.
In addition to the new regions, the Challenge is introducing a new Division model to place competitors in divisions where they are aligned with other athletes currently competing at a similar level. There are three divisions:
Division 1 – Pro Level of our sport (Males must finish 1:50 mins or under; Females 3:00 mins or under)
Division 2 – Competitive Level of our sport (Males must finish 2:30 mins or under; Females 4:00 mins or under)
Division 3 – Developmental Level of our sport (Males over 2:30; Females over 4:00 mins)
Note: Only competitors under the age of 40 will be segmented into all three Divisions. Competitors over the age of 40 will automatically be placed into Division 1.
The top three place finishers in each division and sub-category will be recognized at our season opener and regional events.
An updated rules guide has been released as well. Download the guide here.
Firefighter Challenge CEO Russell A. Jackson detailed the rationale behind some of these changes, among others, in a new video.
Read more about the Firefighter Challenge: 'The Toughest 2 Minutes in Sports.'