6 Texas firefighters resign in solidarity with fired chief; 3 remain
"He'd been nothing but a good fire chief," Preston Firefighter Christian Collins said about Chase Stanford
---
By Leila Merrill
GRAYSON COUNTY, Texas — Six firefighters resigned after Preston Fire Rescue Chief Chase Stanford was dismissed, KTEN reported.
The members tendered their resignations at a meeting of the organization's board of directors on Friday.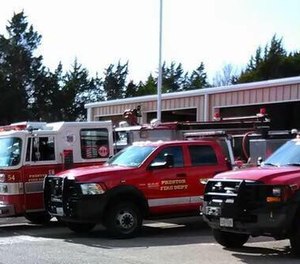 Three firefighters remain.
One reason given for the chief's dismissal was the misappropriation of funds.
The Preston Volunteer Emergency Services board of directors has not released a statement on the dismissal to the news outlet.
Christian Collins, one of the firefighters who resigned in solidarity with Stanford, said he suspects that the chief's dismissal was connected to the cost of firefighter training, which Collins said would have been reimbursed.
"He had no prior disciplinary history that we were aware of, nothing we could find on the records, and he'd been nothing but a good fire chief," Collins said.
Collins said that Preston Fire Rescue has had six fire chiefs over the last five or six years.
---

Read next
When firefighters quit en masse
In the era of essential worker recognition, many firefighters may wonder, "Why aren't we being treated better? And why isn't anyone listening to us?"
---