N.Y. FF arrested for allegedly stealing $116K from department
The comptroller's office says Terry Gaylor Jr. used Olean Fire Department funds to write checks to himself and to cover personal spending at Verizon and Amazon
---
By Leila Merrill
OLEAN, N.Y. — An Olean firefighter and former trustee of the department has been arrested and is accused of stealing $116,000 from the department, the Buffalo News reported.
The New York Comptroller's Office announced the arrest Wednesday. The office has been conducting a joint investigation with local law enforcement and the Cattaraugus County District Attorney's Office.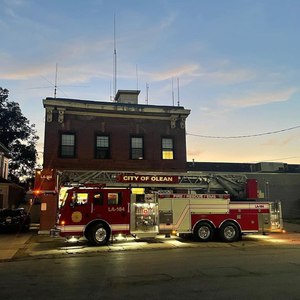 Terry Gaylor Jr., 41, was arraigned on charges of second-degree grand larceny, official misconduct and two counts of second-degree forgery.
The comptroller's office accused Gaylor of using fire department money to make credit card payments, pay his Verizon Wireless bills and to cover Amazon purchases. The accusation also includes $65,000 in unauthorized checks to himself.