Firefighters injured after falling on "ash pits" fighting Alaskan fires
Firefighters fell on ash pits and sustained minor injuries while fighting the Deshka Landing and McKinley fires
---
By FireRescue1 Staff 
ANCHORAGE — Firefighters fighting the Deshka Landing and McKinley fires were injured after falling on "ash pits."
According to 2 KTUU, the firefighters sustained minor injuries from falling on the pits. The McKinley fire was 28% contained as of Sunday morning, and fire crews are extinguishing hot spots in the Deshka Landing fire.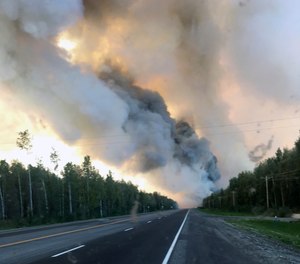 Officials said that "burned areas of vegetation are creating 'ash pits' which result when tree roots burn deep into the ground. These ash pits are often difficult for firefighters to see and pose a hazard. Firefighter safety is a concern, not only from falling trees, but the extremely dry conditions."