Woman run over by apparatus responding to fatal crash
Three people were killed in the crash, including the woman who was run over; a medical examiner is investigating the cause of death
---
By Laura French
COLUMBUS COUNTY, N.C. — One of three people who died after a vehicle crash in North Carolina on Tuesday was run over by a fire apparatus responding to the crash scene, officials say. 
Deborah Jane Montouri, 58, was laying on the side of the road after the collision when she was run over by the fire truck, according to WECT. The grass on the shoulder where Montouri was laying was about knee-high, according to North Carolina State Highway Patrol.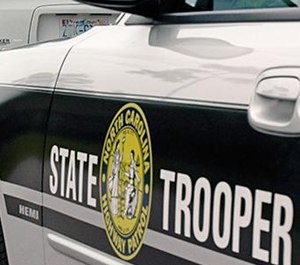 The medical examiner's office is working to determine the exact cause of Montouri's death.
The crash occurred when an SUV driven by Steven Wayne McDonald, 55, crossed the center line, struck a trailer being towed behind a pickup truck and then collided head-on with another car, according to state troopers. A fourth vehicle then struck the SUV and car. 
Two other people were killed in the crash: Lacey Wilson, 8, who was in the SUV with Montouri and McDonald, and Eric Lavon Freeman, 45, who was in the car that was struck head-on. McDonald, two other passengers in his vehicle, the driver of the pickup truck and the driver of the fourth vehicle were seriously injured. 
McDonald was charged with misdemeanor death by motor vehicle.