Voters could decide if 3 Ohio volunteer FDs go full-time
The three communities are seeking to put a fire levy on the ballot to convert to full-time services
---
Mike Sigov
The Blade, Toledo, Ohio
LUCAS COUNTY, Ohio — Waterville, Waterville Township, and Whitehouse are looking to put a new fire levy on the Nov. 3 ballot so that all three communities can convert their volunteer fire departments into full-time forces to be more efficient and better cooperate with each other.
All three communities are considering a five-year, 3.25-mill fire levy.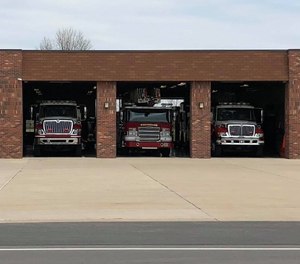 One mill equals $1 of tax for each $1,000 of assessed property value.
The proposals were a result of a two-year study by area authorities, which showed that Waterville, Waterville Township, and Whitehouse fire and rescue departments would be able to function and cooperate more efficiently if they each were full-time, as opposed to volunteer only, Waterville Mayor Tim Pedro has told The Blade.
"I agree 100 percent," Waterville Township Trustee Duke Wheeler said. "We will need to pass a levy. And we are not taking it for granted. But I think our residents will be excited and feel comfortable with our decision, because we will be able to provide better services in the future. It's very hard to find volunteer firefighters nowadays."
Mr. Wheeler said township trustees are planning to present the issue to the public at a township board meeting July 22, and vote on a proposal to certify it before they can vote to put the issue on the ballot.
During a special council meeting Monday, Waterville city council members unanimously agreed to ask Lucas County Auditor Anita Lopez to certify their levy proposal.
Once certified, the council would review the proposal and consider putting the levy on the ballot, the mayor said. He expects that to happen during a regularly scheduled city council meeting July 27.
Both officials said Whitehouse is eyeing an identical proposal.
Whitehouse Mayor Don Atkinson could not be reached for comment Thursday.
———
©2020 The Blade (Toledo, Ohio)
McClatchy-Tribune News Service