Fla. firefighter helps crack vehicle-theft ring after his car, laptop were stolen
The Palm Beach County first responder left his gear in the vehicle along with his Apple MacBook Air, which he pinged
---
By Charles Rabin
Miami Herald
PALM BEACH COUNTY, Fla. — A Palm Beach County firefighter woke up Saturday morning and discovered his vehicle had been stolen. But something he left in the car led police to a trove of stolen and illegal accessories — and what they hope is the break-up of a vehicle theft ring.
Besides his gear, the first responder had left an Apple MacBook Air in the vehicle. When he pinged it on another electronic device, it showed it was at a home in the 9800 block of Southwest 80th Dr., in Kendall.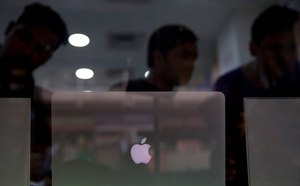 Police quickly got a warrant signed by a judge and before 6 p.m. that night visited the home. Inside, according to police: two motorcycles with altered vehicle identification numbers, two signal-jamming devices, four license plates belonging to stolen vehicles, a gun and cartridges and 58 refurbished key fobs from a Mercedes-Benz, a Dodge Ram, a Jeep and other cars.
All three people arrested were charged with third-degree grand theft conspiracy. There also were individual charges.
Christian David DaSilva, 18, has been charged with altering VINs, making counterfeit VINs and petit theft. Ivon Carlos Sifonte, 18, has been charged with possession of a firearm by a convicted felon, defacing and altering VINs. And Alyssa Taylor MacFarlane, 23, is facing counts of altering VINs and petit theft. All three remained in jail on Monday and it was not clear if they had retained defense attorneys.
©2023 Miami Herald.
Visit miamiherald.com.
Distributed by Tribune Content Agency, LLC.
McClatchy-Tribune News Service