Trending Topics: The latest on raging Calif. wildfires, devastation
We take a look at several news stories and expert perspectives surrounding the vast and deadly wildfires
---
By Sarah Calams, FireRescue1 Associate Editor
Twenty-two wildfires are tearing through Northern California, and have killed over 30 people; injured more than 100; and destroyed thousands of homes, businesses and structures. Investigators are currently looking into the causes, but no determination has been made as of yet.
Thousands of firefighters are helping in the containment efforts, but steady winds and non-existent humidity are expected to give the wildfires continued momentum. In this Trending Topic, we take a look at several news stories and expert analysis surrounding the vast and deadly fires.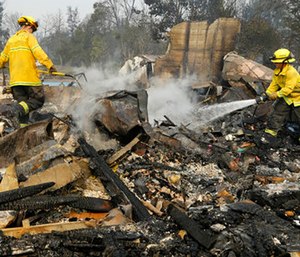 Check out the articles and share your thoughts below on if climate change is affecting responders' jobs.