A very brief history of gas leaks, explosions and firefighters
Share these video and audio recordings of gas leaks and explosions with your fellow firefighters
---
By Chief Billy Goldfeder
Gas leaks resulting in explosions and injured arriving/operating firefighters have a significant history in fire operations.
Here are several examples you can share with your firefighters.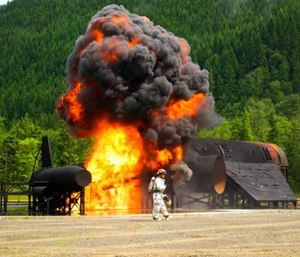 1. Stafford, N.J.
2. Prince Georges County, Md.
3. Haverstraw, N.Y.
Radio traffic (listen from arrival to explosion):
4. Philadelphia, Pa.


5. Buffalo, N.Y.
About the author
Chief Billy Goldfeder, EFO, a firefighter since 1973, serves as deputy fire chief of the Loveland-Symmes (Ohio) Fire Department. LSFD is an ISO Class 2, full service ALS department providing a full range of traditional and non-traditional emergency and community services.
He is the former chair of the IAFC VCOS and is a member of the Board of Directors of: The IAFC, The September 11th Families Association, The National Fallen Firefighters Foundation; and he provides expert review assistance to the CDC NIOSH Fire Fighter Fatality Investigation and Prevention Program.
Goldfeder is the recipient of numerous operational and administrative awards, appointments and recognitions; has served on several NFPA and IAFC committees; and has authored numerous articles and presented several sessions at industry events. Chief Goldfeder co-hosts the website: www.FireFighterCloseCalls.com.