Conn. firefighter dies after long battle with ALS
Amanda Bernier was diagnosed with ALS two and half years ago
---
By FireRescue1 Staff
MADISON, Conn. — A firefighter and EMT died Wednesday after a 29-month battle with ALS, leaving behind an infant daughter and her husband.
Amanda Bernier, 32, was diagnosed with ALS over two years ago after her legs gave out while getting into a fire truck for a call. Soon after, Bernier was diagnosed with the neurodegenerative disease and was told she had 12 to 18 months to live.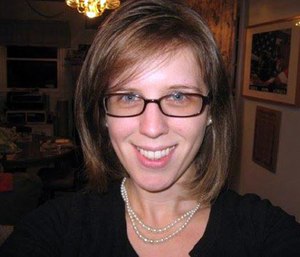 At the time of her diagnosis, she was also pregnant, reported FOX 61. Doctors told Bernier and her husband, Chris, that her pregnancy would accelerate the disease. Bernier decided to move forward with the pregnancy. She gave birth to her daughter, Arabella Grace, now 2, on Nov. 4, 2014.
"I waited my whole life to have a baby … It's amazing how my dying body gave life to such a precious little girl," Bernier said. "We gave life to each other. I would not have gone on a vent or feeding tube if not for her."
Funeral services for Bernier are expected to be announced soon, reported the Shoreline Times.