NIOSH safety engineer gets award for ambulance safety video series
James Green received the Digital Health Award for his ambulance crash test methods series
---
By FireRescue1 Staff
WASHINGTON — A NIOSH safety engineer was awarded for his video series on ambulance safety.
The Centers for Disease Control and Prevention reported that James Green won a Digital Health Award for his seven-part series on ambulance crash test methods.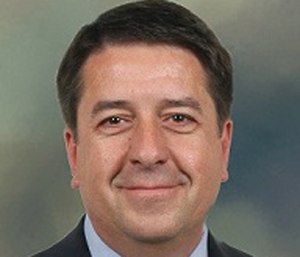 The video series highlighted new crash test methods that resulted from NIOSH research, as well as crash-tested product demos and ambulance patient compartment design improvements.
"With these new crash test methods, the patient compartment of an ambulance can become increasingly safer for both the patient and the worker," Green said. "I am pleased that this work is being recognized and that EMS workers might now be better positioned to do the work they were trained to do, while still remaining properly belted in a moving ambulance. These new test methods also greatly reduce the risk of patient or work injury resulting from flying equipment and supplies."
In addition to the Digital Health Award, Green also received the 2017 Person of the Year Award presented by Automotive Testing Technology International and the 2017 EMS Partnership of the Year Award from the American Ambulance Association.