'When you're right, you're right. Fight like hell and solve the problem'
Remembering Dr. Anne W. Phillips, author of the Minority Report published in conjunction with "America Burning"
---
By Meri-K Appy
Having spent a long and happy career in fire and life safety education, I have always credited Dr. Anne W. Phillips as being the matriarch of our field.
Appointed by President Richard Nixon in 1972 to serve on the National Commission on Fire Prevention and Control, Dr. Phillips respectfully dissented from her co-commissioners in her authoring of the Minority Report published in conjunction with the seminal document, "America Burning."
Her chief complaint with the Commission's conclusions and recommended actions to reduce fire losses in America was simple: They did not prioritize nor provide sufficient funding for fire safety education as a primary solution. Having known Anne, I strongly believe she would offer the same critique today.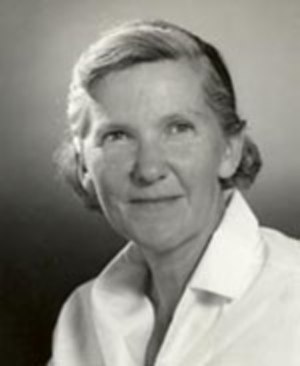 A pioneer in life safety education
I recently spoke with Anne's daughter, Anne Phillips Ogilby. She can still picture her mother –dressed in a tweed suit, hat and preferred footwear Anne called her "puddle hoppers" – flying off from Logan Airport in Boston to Commission meetings held in Washington, D.C.
I asked Anne Ogilby if it had been difficult for her mother to issue the Minority Report after working for many months with her fellow Commissioners on "America Burning": "I was only 12 at the time but yes, I imagine it was," she answered. "But Mom had the courage of her convictions. She knew from treating so many burn patients that fire and burns exact a terrible toll. She believed 90% of these injuries were preventable. Her feeling was: When you're right, you're right. Fight like hell and solve the problem."
Dr. Phillips, one of only two women to serve on the 20-person Commission, brought the perspective of a pioneering burn surgeon to its deliberations. By the early 1970s, she had already scaled many walls. She was the first woman to perform surgery at the Massachusetts General Hospital (MGH) in Boston, having graduated from medical school in only three years during World War II. After the War, she and her medical mentor, Dr. Oliver Cope, widely known for his groundbreaking treatment of burn survivors, conducted research at MGH funded by the U.S. Department of Defense to explore why some soldiers survived their fire-related injuries on the battlefront while others did not. Their conclusion was considered revolutionary for its time: The leading cause of death in a fire is smoke inhalation.
Anne Ogilby says the audience laughed at her mother when she presented these findings at a fire safety conference in the early 1960s. But Dr. Phillips never retreated from what she believed to be true. Years later, at a presentation during the 1972 IAFC conference in Cleveland, she scolded her audience of fire service leaders for "taking pride to be known as a smoke-eater."
In 1974, Anne founded the nonprofit Smoke, Fire and Burn Institute and directed it for 30 years. In a 2009 obituary published in The Boston Globe, her son Asa E. Phillips III credits the Institute with "developing the first smoke drill that was taught to millions of school children across the country. She took part in the creation of fire safety films and stronger flammable fabrics standards and talked about fire safety at local schools." The Institute published a quarterly newsletter filled with fire safety tips and activities for fire departments, teachers, burn safety advocates and others across the country. Anne Ogilby remembers her mother's "stuff, stamp and seal parties," during which Anne, having written all the newsletter copy, and a group of her friends would personally fold and address the envelopes for mailing.
Anne Phillips lent her voice and brilliance to several national organizations. In a major break with tradition, after tirelessly petitioning the board of directors of the American Burn Association to take a more active role in prevention, Phillips and Dr. Paul Silverstein from the Oklahoma City Baptist Burn Center founded the ABA Burn Prevention Committee in 1976. An Honorary Lifetime Member of NFPA, Anne consulted with the NFPA on fire safety design issues and was a strong advocate for technologies such as fire sprinklers. The Minority Report, published years before the availability of home fire sprinklers, testifies to this: "Much progress can be made by making clothing fire resistant and by installing automatic fire extinguishing systems and early detection systems – there have been no recorded instances of multiple deaths in buildings equipped with operational sprinklers ….," she wrote. Ever the public educator – and foreshadowing the important work of the Home Fire Sprinkler Coalition that would be created by NFPA with AFSA and NFSA in 1996 – Anne goes on to say: "… but man can, and does, circumvent the devices installed for his protection, painting over sprinkler heads, propping open smoke and fire doors… There is no substitute for understanding how to prevent fires and what to do when fires occur."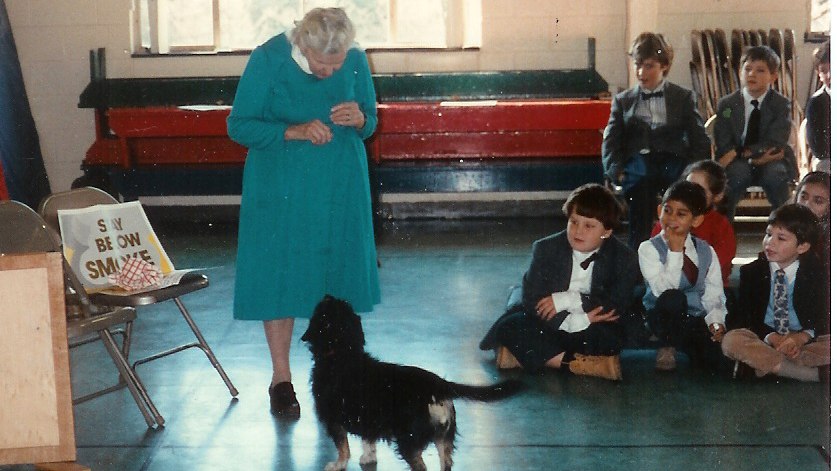 A prestigious honor and award, then and now
In 2006, the nonprofit Home Safety Council partnered with the Congressional Fire Services Institute (CFSI) to establish the first national award for leadership in public fire safety education in the U.S., naming the award to honor Dr. Phillips. In 2012, the International Fire Service Training Association (IFSTA) demonstrated its own leadership and commitment to fire prevention education in America when it assumed the co-sponsorship of this annual award. The prestigious Anne W. Phillips Award for Leadership in Fire Safety Education is presented at CFSI's Annual National Fire and Emergency Services Symposium and Dinner in Washington, D.C. It recognizes individuals whose work represents game-changing advancements with national significance in the field of fire prevention education.
This year's recipient, Peg Paul, has pioneered innovative fire prevention and life safety initiatives for more than 30 years. She is best known for her national role in home fire sprinkler education, having developed model home fire safety education programs through her work on the Home Fire Sprinkler Coalition. Peg also helps to advance community risk reduction (CRR) best practices across the U.S. fire services as Communications Director for Vision 20/20. She supports national fire service training effort for Sound Off with the Home Fire Safety Patrol, a school-based fire risk reduction program for low-income elementary students and their families. Anne Phillips would certainly approve of this 2023 award winner.
Remembering Anne: 'Fearless. Persistent. Funny'
Toward the end of my conversation with Ogilby, I asked how she and her family would want their mother and grandmother to be remembered by the fire service community.
"Mom's greatest wish was to prevent the misery caused by fire and burns – not just the deaths and painful injuries they cause, but also the disfigurement and psychological suffering they inflict," she said. "Prevention and education are the answer."
Years after teaching a fire safety class at a school she heard from a former student. There was a fire in his apartment building, and Anne's fire safety messages saved his life.
This was Anne Phillips' true calling.
I asked Anne's daughter for three words to describe her mother. Without hesitation she replied: "Fearless. Persistent. Funny."
This last adjective is the one I most cherish to describe the legendary Dr. Anne W. Phillips. The annual Phillips family Christmas card, crafted with great relish by Anne and her beloved – and also funny – husband, Asa E. Phillips, Jr., always ended with numerous jokes. In honor of this extraordinary woman, born and raised in Brookline, Massachusetts, I offer one of my personal favorites. Her friends and colleagues in the fire service will enjoy this, I think:
Did you know there are three types of lamas?
A one-L lama is a holy man from Nepal.
A two-L llama is a four-legged animal from Peru.
And a three-L-ama is a big fire in East Boston.
In celebration of the 50th anniversary of America Burning – and the Minority Report that continues to inspire the work of fire and life safety educators across America – let's picture the redoubtable Anne W. Phillips. She is smiling down at us from the big fire-safe world in the sky, cheering for all fire and burn safety educators, celebrating Peg Paul – and urging us to fight on.
About the Author
Meri-K Appy is the president of Appy and Associates, LLC. Appy served as Vice President for Public Education at NFPA from 1989 to 2003, as President of the Home Safety Council from 2003 to 2010, and as President of Safe Kids USA until December 2011. Now head of her own consulting company, Appy is a member of the Vision 20/20 Executive Committee, in charge of fire and life safety outreach and strategic partnerships. Appy is also Project Manager for Sound Off with the Home Fire Safety Patrol, a school-based program funded by Fire Prevention and Safety Grants from the U.S. Department of Homeland Security/FEMA. Sound Off delivers free smoke alarm education and installation to high-risk grade 2/3 students and their families with documented success.