Ga. firefighters rescue pup from burning home
"The first thing they said when we got there, 'Our dog's still in there, our dog's in there,'" Brunswick Fire Chief Randy Mobley said
---
Larry Hobbs
The Brunswick News, Ga.
BRUNSWICK, Ga. — Brunswick firefighters arrived at a burning home Thursday afternoon to find three people standing outside, distraught over the fate of a four-legged family member that was still trapped inside.
"The first thing they said when we got there, 'Our dog's still in there, our dog's in there,'" Brunswick Fire Chief Randy Mobley said. "That was their main concern. And we understand. We know how much a beloved pet can mean to a family. We went right in, we made entrance on arrival."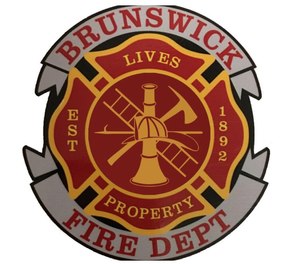 Moments later, firefighter Gaige Boyd stepped from the home with Sheba, the pit-bull mix puppy in his arms.
"They were extremely happy," Mobley said. "There were big smiles all around, even with the damage to their house."
Firefighters were alerted at nearly 3:07 p.m. Thursday of a fire at a home in the 2200 block of Tara Lane in the Magnolia Park community off of Altama Avenue.
Firefighters responding from the city's fire state at 3129 4th St. and were on scene by 3:11 p.m. Heavy smoke was coming from the structure, Mobley said.
There were flames and extreme heat inside, he said.
"The three adults made it out, but they were really worried about their dog," Mobley said. "We made entrance on arrival. If we can go in, we always go in. It's hard to fight a fire from outside."
Boyd found the frightened pup hiding under a bed in a back bedroom, Mobley said.
"Gaige did a fine job," Mobley said. "He bought her out to them. The dog is doing good."
The fire was under control within five minutes, Mobley said. Firefighters remained on scene for another hour and half before the fire was totally extinguished. Officials determined the fire started at an electrical outlet in the kitchen, Mobely said.
The home suffered heavy heat and smoke damage, but it was not totaled, Mobley said. The Red Cross found accommodations for the three adults and Sheba.
The home had five smoke detectors inside.
___
(c)2021 The Brunswick News (Brunswick, Ga.)
McClatchy-Tribune News Service