Officials: Tulsa, Okla., fire trucks without air conditioning
The Tulsa Fire Department said at least 16 fire truck air conditioning systems are currently not functioning
---
By EMS1 Staff
TULSA, Okla. — Fire officials said several of their fire trucks are without air conditioning.
KTUL reported that at least 16 Tulsa Fire Department trucks currently do not have functioning air conditioning systems, a problem that Mayor G.T. Bynum said he is trying to fix as soon as possible.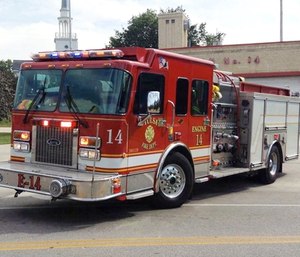 According to the mayor's office, money ran out after maintenance costs were much higher than expected in the fiscal year.
The repairs are now set to be made as the new fiscal year started July 1, and the department's bus will be utilized as a cooling center when needed.
The fire chief's vehicles are often used for cooling purposes by firefighters while on scene, according to the city.
City officials added that the service level was never affected by the air conditioning issues.