2 Fla. firefighters fired after department-wide drug sweep
Police said Arlen Fernandez had "cocaine crumbles" in his truck, which were found in an investigation of all three Key West Fire Department stations after a tip-off
---
By FireRescue1 Staff
KEY WEST, Fla. — Two firefighters were fired after police conducted a drug sweep across the entire fire department.
The Miami Herald reported an investigation into the Key West Fire Department was launched by police and Homeland Security after special investigation units tipped them off that "narcotic activity" was being conducted by firefighters.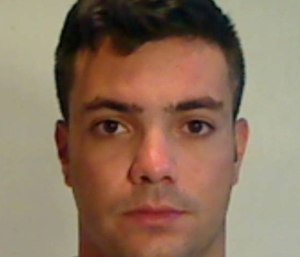 Police said firefighter Arlen Fernandez had 20 milligrams of "cocaine crumbles" in his truck. He was arrested for felony possession.
"He's a good kid from a good family," Fernandez's lawyer, Richard Wunsch said. "No criminal history whatsoever. It's sad."
Key West Police Department spokesperson Alyson Crean said police had discretion on whether or not to arrest Fernandez.
"Given the totality of the circumstances and the involvement of a first responder, there is not a lot of room for discretion in this case," she said.
Firefighter Pedro Arencibia Jr. was also fired but was not found to have any cocaine in his possession.
"His car wasn't searched," Nathalia Mellies, Arencibia's lawyer, said. "His vehicle was not on city property. He was off-duty. They alleged he didn't follow an order."
Fire chief Michael Davila announced an "internal reorganization" that will be aimed at improving service.
"Our entire department is committed to the community service we provide," Davila said. "We will continue the process of restoring our great reputation for excellent service and earn the respect of our community."