Fla. firefighter arrested after pointed gun at police officer, woman
Tampa police said Clearwater Firefighter Christopher Maine had assaulted a female victim who called the police
---
Dennis Joyce
Tampa Bay Times
TAMPA, Fla. — A Clearwater firefighter was arrested early Tuesday after pointing a handgun at a Tampa police officer and a woman he is accused of choking, police said.
Christopher G. Maine, 41, was arrested on charges including aggravated assault with a firearm following the altercation in the 200 block of W. Idlewild Ave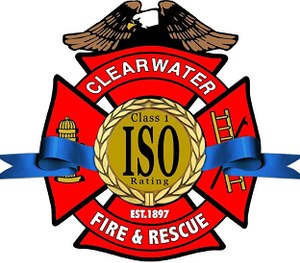 In a news release, Tampa police gave this account:
Maine and the female victim had been drinking and arguing about politics when Maine grabbed her by the throat and forced her to the ground, restricting her airway. She broke away and Maine pointed a gun at her, threatening to shoot her.
The victim tried to call 911 but Maine grabbed the phone.
Still, Tampa police arrived at the scene just after 4 a.m. and an officer could hear Maine yelling at the victim. The officer knocked on the door and the victim came to the door, informing the officer that Maine was armed with a gun.
Maine continued to point his gun in the direction of the officer and the victim as they were in the doorway.
The officer pulled the victim from the doorway, taking her a safe distance before again approaching Maine. He ordered Maine to surrender and Maine "ultimately complied and was taken into custody," according to the news release.
Maine was arrested and booked into jail on two counts of aggravated assault with a deadly weapon, domestic battery by strangulation, false imprisonment and tampering with a witness.
He was being held without bail Tuesday.
Maine's booking mug was not released by the Hillsborough County Sheriff's Office, which operates the jail.
"Because of his job as a Clearwater firefighter, Florida Statute 119.071(4)(d) exempts photos, including booking photos," said sheriff's spokeswoman Merissa Lynn.
___
(c)2020 the Tampa Bay Times (St. Petersburg, Fla.)
McClatchy-Tribune News Service