Conn. FF charged with arson for allegedly torching recovered SUV
Police say the firefighter wanted to get rid of the SUV because he believed it had been driven by minorities
---
By FireRescue1 Staff
MONROE, Conn. — A Connecticut volunteer firefighter has been charged with arson and insurance fraud for allegedly torching his own SUV.
Police say Matthew Bittner, 38, set his SUV on fire after it was returned from being stolen and then reported it stolen again, according to the Connecticut Post.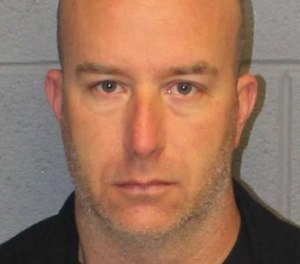 Bittner reportedly did not want the vehicle anymore because he believed it may have been driven by minorities, according to police.
The SUV was first reported stolen on Oct. 21 and recovered the next day, but police say Bittner told them he didn't want it because it had been in Bridgeport. A majority of Bridgeport's residents are black, Hispanic or Latino, according to data from the U.S. Census Bureau.
The day after it was returned, the vehicle was discovered on fire in a driveway a few miles from Bittner's residence. Police say when they contacted Bittner to tell him about the vehicle, he said it must have been stolen a second time and later filed a formal report.
After an investigation, police said they determined that Bittner and a friend had driven the vehicle to the driveway and set it on fire. They later found text messages on Bittner's phone making negative race-related comments about Bridgeport residents, including saying a wall should be built around the city "to keep the animals from getting out."
Bittner was arrested this week and charged with first-degree arson, conspiracy to commit first-degree arson, tampering with evidence, making a false statement and insurance fraud. His friend Joseph Bogdanyi, 32, was charged with conspiracy to commit first-degree arson and making a false statement.
Bittner posted a $100,000 bond and has an arraignment hearing scheduled for Jan. 2.