Former Calif. Fire Explorer charged with arson, burglary
Detectives conducted a two-year, multi-agency investigation that tied Christian David Saddler to a series of arson and burglary cases totaling $5 million in damages
---
By FireRescue1 Staff 
ORANGE COUNTY, Calif. — A former California Fire Explorer, who is currently serving a prison sentence, is suspected of starting numerous fires as a diversion to steal from fire departments.
Detectives conducted a two-year, multi-agency investigation and tied Christian David Saddler to a series of arson and burglary cases in Orange County totaling $5 million in damages, KTLA 5 reported. Saddler is currently serving a five-year prison sentence and new charges were filed after the investigation ended.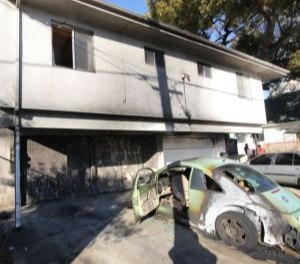 Authorities believe that while firefighters were fighting fires that Saddler is suspected of setting, he would steal from the fire department, taking cash and personal items.
Orange County Fire Investigator Capt. William Lackey said that in one incident, Saddler is suspected of setting a car on fire that spread to a Santa Ana apartment building. Police also suspect that Saddler set fires in Los Angeles, Riverside and San Bernandino Counties.
Saddler faces nine felony counts of arson and burglary. No charges have been filed for the fires set in Los Angeles, Riverside and San Bernandino counties.