Former Pa. firefighter sentenced for setting porch fires
The former volunteer firefighter will spend between 18 months and three years in prison after admitting to setting the fires out of boredom
---
Tom Davidson
The Tribune-Review
ALLEGHENY COUNTY, Pa. — A former Munhall firefighter who told police he set two porches on fire in December 2018 because he was bored will spend between 18 months and three years in prison and then serve seven years probation.
Allegheny County Judge Randal Todd sentenced Ryan Laubham, 19, on Wednesday.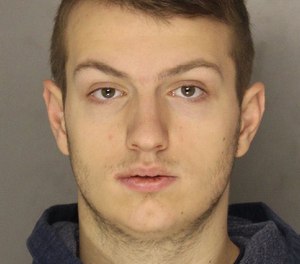 A former volunteer with Munhall's No. 4 volunteer fire company, Laubham was accused of setting a fire on a front porch on Crawford Avenue on Dec. 10, 2018.
As police were investigating that fire, they learned of a similar fire set Dec. 3, also on a Crawford Avenue porch.
Laubham initially told investigators that he was playing video games when the fires were set, but when they told him there was video evidence, he admitted to setting the fire because he was bored.
He pleaded guilty in August to two counts of aggravated arson, two counts of arson endangering people and one count of arson endangering first responders.
———
©2019 The Tribune-Review (Greensburg, Pa.)
McClatchy-Tribune News Service