Homeless man suspected of setting house fire that injured 1 FF
The homeless man faces arson charges for setting fire to the single-family home
---
By Shellie Nelson
ABC - 8 WQAD 
BURLINGTON, Iowa — Police say a homeless man started a house fire that forced a woman and her son from their Burlington, Iowa home.
Firefighters were called to a home in the 1800 block of Madison Avenue just after 11 p.m. Tuesday. They arrived to find flames visible on the back side of the house.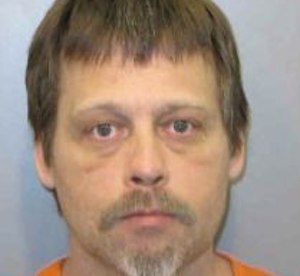 The fire was under control just after midnight.
A woman and her son, who were in the house at the time of the fire, were able to escape unharmed.
One firefighter was injured fighting the fire. He was treated and released from an area hospital.
Damage to the home was estimated at $15,000.
Police said they think 45-year-old David Good, who is homeless, set the fire. Good was arrested and charged with felony first-degree arson.
Good was held in the Des Moines County Jail in lieu of $25,000 bond.
Copyright 2012 Local TV LLC
Distributed by Newsbank, Inc. All Rights Reserved