NY man found guilty of arson, murder of former firefighter
Former Oneonta Firefighter John Heller died due to smoke inhalation after saving his fiancée and four nephews
---
By Laura French
OTSEGO COUNTY, N.Y. — A New York man was found guilty of arson and murder on Thursday for starting a blaze that killed a former firefighter. 
Former Oneonta Firefighter John Heller, 38, died saving his fiancée and four nephews from the fire set by Gabriel Truitt, 33, in December 2018, according to The Daily Star.  Heller died from carbon monoxide toxicity due to smoke inhalation.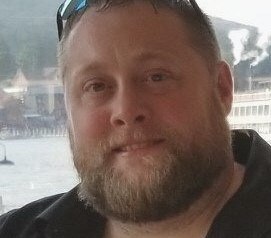 The prosecution said Truitt set fire to the building where his ex-girlfriend lived in another apartment. He was found guilty after two hours of jury deliberation on all of the four counts he was charged with, including first-degree arson, first-degree murder and two counts of second-degree murder.
All of the murder charges were in relation to Heller's death. Truitt was charged with both causing the death of a person while committing a felony and acting with intent to cause the death of a person and causing the death of a third party. 
Truitt faces a minimum sentence of 15 years to life and a maximum of life without parole. His sentencing is scheduled for April 3.