Officials: Ga. firefighter burglarized home, burned it down
The home was completely destroyed by the blaze, which later spread and caused a wildfire in a nearby wooded area
---
By FireRescue1 Staff
CARTERSVILLE, Ga. — A firefighter is facing multiple felony charges in connection to a burglary and house fire on Oct. 4.
WGXA reported that Bartow County Firefighter Cary Wolf is facing 16 felony charges after officials say he burglarized a home before setting it on fire.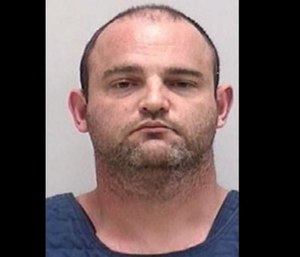 "The arson charges stem from Mr. Wolf's alleged involvement in setting fire to a structure off of Old Mill Road in White, Georgia, on the afternoon of October 4," Safety Fire Commissioner John King said. "He is currently being held in Bartow County Jail without bond."
Officials said the home was completely destroyed by the blaze, which later spread and caused a wildfire in a nearby wooded area.