Federal charge filed against man who allegedly fired slingshot at Portland FF-medic
The Seattle man was transferred back to Oregon by the FBI this week after allegedly hitting the firefighter-medic with a ball bearing during a July protest
---
By Laura French
PORTLAND — A man accused of striking a Portland firefighter-medic with a metal ball bearing fired from a slingshot in July now faces a federal charge of civil disorder, officials announced this week. 
Jesse Herman Bates, 38, was previously arrested by Portland police on July 13 and charged with multiple counts, including assault and carrying a concealed weapon, after allegedly firing the ball bearing from a "wrist rocket" device during a protest.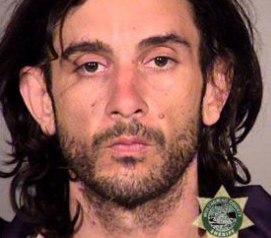 Bates, who lives in Seattle, was arrested again this week and transferred back to Oregon by the FBI to appear in federal court for the civil disorder charge, according to a statement from the office of the U.S. Attorney for the District of Oregon. If convicted, Bates faces a maximum sentence of up to five years in federal prison. 
Firefighters were battling a fire in the middle of an intersection during a demonstration in downtown Portland when the incident reportedly occurred, according to the U.S. Attorney's office. A crowd of about 300 people was in the immediate area at the time; federal officials report police officers were also assaulted by members of the crowd. 
According to the Portland Police Department, the firefighter-medic was hit on the side of his chest with the metal projectile, which was approximately one centimeter in diameter, causing bruising. Federal officials say the firefighter-medic was wearing a uniform with a large medic patch and was walking across the street to brief his team when he was struck. 
Previous charges filed in Portland in July included assault III, assaulting a public safety officer, interfering with a police officer, carrying a concealed weapon and disorderly conduct II. Police reported that Bates was carrying two slingshot-type devices, a crowbar, a switchblade knife, flares, several umbrellas and multiple other items at the time of his arrest. 
Bates was released on Wednesday after his initial appearance before a U.S. Magistrate Judge, pending further proceedings.