Fla. fire chief suspended after warrant issued for assault
Orlando Fire Chief Benjamin Barksdale is accused of punching a woman in the face
---
By Janelle Foskett
ORLANDO, Fla. — The Orlando Fire Department chief has been suspended with pay following allegations of assault in North Carolina.
Fire Chief Benjamin Barksdale faces warrants for two misdemeanor charges of assault – one for "assault and battery" and the other for "assault on a female," reported the Orlando Sentinel. According to the warrants, Barksdale is accused of punching a woman in the face.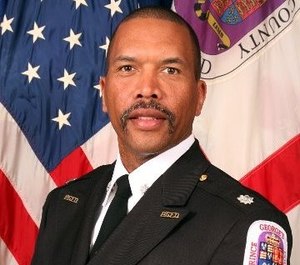 "Chief Barksdale has been suspended with pay," said Ashley Papagni, spokesperson for the Orlando Fire Department, in a statement. "In his absence, the acting Fire Chief will be Deputy Fire Chief Craig Buckley."
WFTV reported that the charges stem from an incident at a restaurant last month.
Barksdale was appointed chief in September 2019. He previously served as deputy fire chief in Prince George's County, Maryland.