Phoenix firefighter remembered as 'humble yet confident'
Capt. Chris Fitzmaurice was killed Thanksgiving day in an ATV crash
---
By FireRescue1 Staff
PHOENIX — In the wake of a Phoenix fire captain's death, colleagues reflected on his impact within the fire department.
Capt. Chris Fitzmaurice died after an ATV crash on Thanksgiving day, leaving behind a wife and four girls. A GoFundMe has raised over $85,000 to support his family.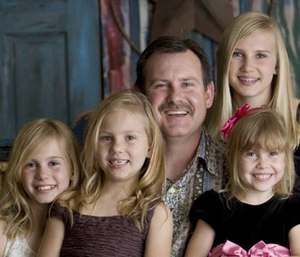 Colleagues said Capt. Fitzmaurice, a 20-year veteran, was a family man who taught fire safety at schools and trained new fire recruits, reported AZ Central. 
"Chris personified the mission of the Phoenix Fire Department," P.J. Dean, the United Phoenix Firefighters spokesman, said. "We deal with tragedy all day. But when you deal with your own tragedy, it can be hard to wrap your head around."
Dean described Capt. Fitzmaurice as "humble yet confident."
An autopsy was conducted in Flagstaff on Monday and Capt. Fitzmaurice's body will be taken back to Phoenix for memorial services.