La. man sets self on fire attempting TikTok challenge
Posts under the platform's #firechallenge hashtag show people holding lighters and other devices that produce flames
---
Simone Jasper
The News & Observer
SHREVEPORT, La. — A man set himself on fire trying to film a video for TikTok, officials told Louisiana news outlets.
The man reportedly got third-degree burns on Sunday, Jan. 2 after he tried to participate in a dangerous challenge linked to the social media platform, which focuses on short videos.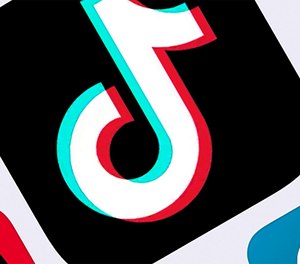 A Shreveport Fire Department investigation showed the man was using a flammable liquid before he had a "mishap with the fire," chief assistant Clarence Reese told the Shreveport Times. The man was seriously hurt and taken to a hospital's burn unit.
TikTok didn't immediately respond to McClatchy News' request for comment on Jan. 5.
The Shreveport Fire Department said it received a report of a person on fire at a Malcolm Street home and found a man with burns to almost all of his body, KTAL reported.
Reese told KTBS the man went to the Ochsner LSU Health Shreveport medical center with injuries that could be life-threatening.
Though other people were at the home at the time of the fire, officials said no one else was injured. The blaze started in a bathroom, which showed signs of fire and smoke damage, news outlets reported.
As of Jan. 4, the incident was still under investigation, KSLA reported. The Shreveport police and fire departments didn't immediately share information about the fire with McClatchy News on Jan. 5.
While news outlets didn't describe what the man was doing to create his TikTok video, posts under the platform's #firechallenge hashtag show people holding lighters and other devices that produce flames.
In May, an Oregon teenager was in intensive care after relatives said she tried to make a TikTok video in her bathroom. Family members said they believe the challenge involved putting hair spray on a mirror and lighting it on fire, KPTV reported.
"This is maybe one of the most dangerous things I've ever seen anybody do in my life," said firefighter Rob Garrison of Portland Fire & Rescue, according to the TV station.
A similar challenge left two kids with life-threatening injuries in Alaska, McClatchy News reported.
"Do not do a challenge that could affect your health or that of someone else," Palmer Fire & Rescue warned while reporting the incident in September.
___
(c)2022 The News & Observer (Raleigh, N.C.)
McClatchy-Tribune News Service