Photos show charred aftermath of post-Harvey chemical plant fire
The U.S. Chemical Safety Board released the grim photos of containers at the Arkema plant
---
By FireRescue1 Staff
CROSBY, Texas — Photos of the charred aftermath of a chemical fire that broke out after Hurricane Harvey were released by the U.S. Chemical Safety Board.
Washington Post reported that the explosion ignited after the Arkema plant lost power and its generators failed in six feet of floodwater. The plant was storing chemical compounds called organic peroxides that explode if not refrigerated.
Two of the photos show the remains of three ash-covered shipping-size containers. Another photo shows a container completely unrecognizable in front of a burned warehouse.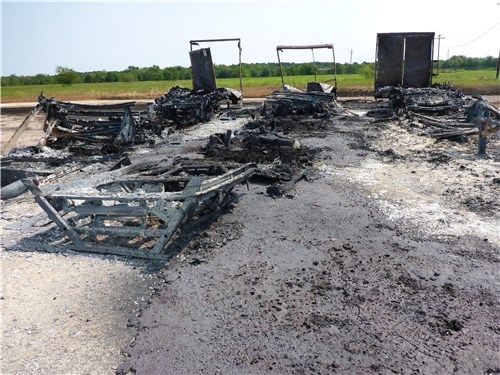 The charred remains of a container are hardly recognizable. (Photo/CSB)
CSB spokesperson Hillary Cohen said the plant's diesel generators were on concrete pads that were roughly two feet high, not enough to withstand the flooding.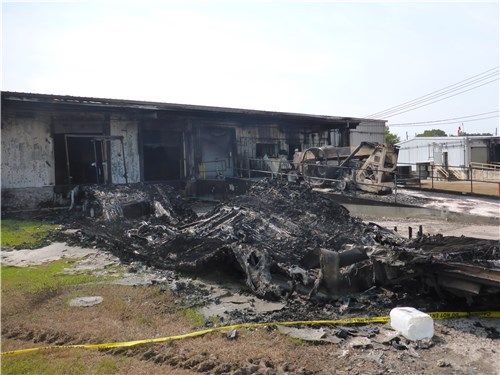 Another container is charred, as well as the warehouse. (Photo/CSB)
A team of CSB investigators have been at the site for two weeks, and the agency plans to continue the investigation for several more weeks.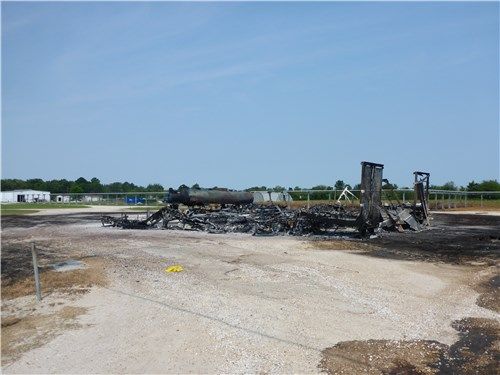 The fire was caused by chemicals that explode if not refrigerated. (Photo/CSB)