'They are family': Chicago firefighters cope with unprecedented pair of deaths
"The first thing you feel is failure. We want to be able to save our brother or sister," said Chicago Firefighters Union Local 2 spokesman Patrick Quane
---
By Adriana Pérez, Nell Salzman, Jake Sheridan
Chicago Tribune
CHICAGO — For many in the Chicago Fire Department, the two firefighters who perished in separate back-to-back blazes this week weren't just colleagues.
Lt. Jan Tchoryk, 55, who died Wednesday in a Gold Coast fire, and firefighter Jermaine Pelt, 49, who died Tuesday during a West Pullman blaze, were more like brothers to those who worked alongside them.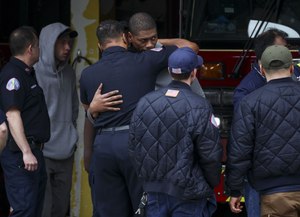 The unprecedented consecutive deaths have touched many throughout the tight-knit department. And while the fallen first responders' funeral arrangements have yet to be made, fellow firefighters are grieving and remembering the men.
"I don't even think we had time to process the first one," said Chicago Firefighters Union Local 2 spokesman Patrick Quane. Then 24 hours later, it happened "all over again."
The Chicago Fire Department veteran couldn't remember a time when separate blazes left two firefighters dead in two days, but recalled losing two colleagues in the line of duty within one month in late 2010.
"The first thing you feel is failure. We want to be able to save our brother or sister if they go down," Quane said. "And when you can't do that, you feel like a failure. … We want to be successful 100% of the time. Unfortunately, in this business, we're not."
The life-or-death work creates a "special type of bond," Quane noted. And yet, over 500 badges hang on the fire academy's wall, he added, meaning many in the department know the pain firefighters close with Tchoryk and Pelt are feeling.
Some firefighters isolate themselves from others after a death. Returning to work is hard, Quane said. And then the alarm rings.
"Going back and hearing that bell go off again, having some of those triggers, does make it difficult to go back sometimes," he said.
Firefighter Reynaldo Vargas, who worked with Tchoryk for his entire 15-year-career, heads back to work Friday, he told the Tribune. Vargas saw Tchoryk Wednesday morning before he died of a heart attack on a stairwell while responding to a Gold Coast high-rise fire.
Tchoryk had been standing in the kitchen having a cup of coffee when the bells rang. He dropped what he was doing and got ready to go, Vargas said.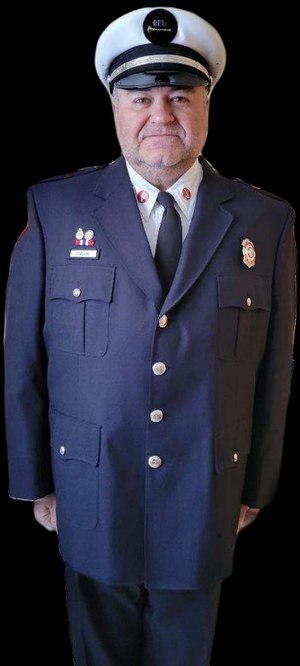 The guys at the firehouse called Tchoryk a "jack-of-all" because he knew a bit about everything.
"Down to fixing a lawn mower, up to firefighter tactics," Vargas said.
Vargas thought of him as a father figure. Tchoryk is the closest person he's known to die fighting a fire, he said. The brutal reality that resulted from what had seemed like a routine call hasn't set in for many of the firefighters who knew the man, Vargas said.
When he's back at work and an emergency call comes, he said, he'll have to focus on what he's doing. Despite the department's many resources, it's a challenge. But the firefighters will share stories and grieve together, as they always do, he said.
"It is a lot to deal with. It is a lot to process," Vargas said. "We think everything will be fine, of course. But at the end of the day you really don't. You never know what could happen."
Vargas said the death made him appreciate his wife and young children more. On Thursday, Tchoryk's cousin Julian Korpyta recalled a Florida Gulf Coast fishing vacation the two took together in September.
His cousin, a Ukrainian born in Poland who made a life in Chicago, loved the outdoors, he said. When Korpyta had transplant surgery for cancer two years ago, Tchoryk brought flowers and cut the grass.
"He was there for you," Korpyta said. "He was my cousin, but he was more like my brother, you know?"
Tragic deaths such as these often lead to post-traumatic stress — or trauma-based fear — and emotional wounds, including the feelings of helplessness, shame and guilt, said Jeff Dill, a retired Palatine Rural Fire Protection District captain and founder of the Firefighter Behavioral Health Alliance.
The "moral injury" hits each firefighter differently, Dill said, it might appear as questions: What if I would have done this? What if I wanted to have done this?
"No one wins when you start thinking like that," Dill said.
After Pelt died of smoke inhalation at a West Pullman residential fire Tuesday, many in the department are wondering what led to his death, department spokesman Larry Langford said.
"The question is, 'Why? Why?'" Langford said.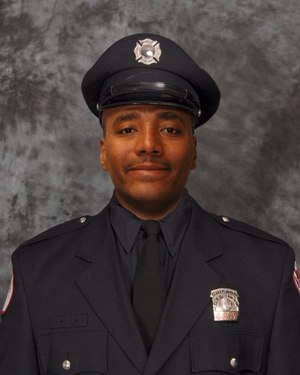 Other firefighters are wondering if they need to be in better shape for their grueling work, he added.
Lt. Luther Riley, who worked with Pelt for five years, said Pelt was a pillar of the West Pullman community. Pelt, born and raised in the neighborhood, used to cook at the firehouse and run out to check on his mother and father in the middle of the day. He would drop anything to help a friend.
"I don't know what happened, but it doesn't matter because you know what? He'll be missed," Riley said through tears. "We'll really need each other in the next few weeks. It's rough."
Langford said the deaths are "hitting everybody."
"It's still hard," he said. "It's just personal devastation."
Members of the public can support firefighters by reflecting on fire safety in their homes "to make sure you don't have a fire the department members have to risk their lives to put out," Langford said. And if they see someone in uniform, they can offer a "thank you," compassion and prayer too.
"It means a lot. It goes a long way," he said.
The department's clinical therapists are available to firefighters across the department and will pay special attention to the firehouses most affected by the deaths, Langford said. And, as they always do, the fire houses will "talk things out," he added.
On Wednesday, Chicago police brought a couple of emotional support dogs to the Tower Ladder 10 station, where Tchoryk worked.
Such shows of support make a difference, said Jack Berry, executive director of the Illinois Firefighter Peer Support, a group that takes crisis calls and connects first responders to over 200 peers who have been through similar experiences across the state.
The first responder instinct to take care of others sometimes makes it difficult for firefighters to ask for help, Berry said.
"We're fixers," he said. "We tend to want to go and fix everything for everybody, but then we don't take time to help ourselves."
The retired Franklin Park Fire Department lieutenant encouraged firefighters to "reach out and talk." The culture of fire departments is shifting, he said.
"We're starting to make progress and change the culture where we make it a safe place to reach out for help. And we educate firefighters that it's OK to not be OK."
Many firefighters feel most comfortable talking with peers who have been through emergency situations like them, said Dr. Jaime Brower, vice president of peer support & clinician training and certification at Lexipol, a wellness company that serves public safety and government workers.
"You have to understand the world of fire," she said. "And you have to understand how close firefighters all are together. They are family, and so it really is the equivalent of losing a family member. It's devastating."
Firefighters don't have time to grieve and mourn the way that many people do, she said. They have to go right back to work. And it can take years for firefighters to recover.
"When there is a loss, it affects everyone. It's a loss for folks in Chicago fire, but it's also for folks all over the country. They are all reminded very acutely of the risks that they take every day to serve their communities," Brower said.
Firefighters know all too well the service oath they've taken and the risks their job entails, Quane said.
"The bell's not gonna stop going off," he said. "There's always going to be a need for us."
The way to move forward, he said, is to carry on Tchoryk and Pelt's legacy and commitment to the job.
"We're truly resilient. And I think we'll stick together. We've been through tough times like this before," Quane said. "I think we'll get through it. And there's no better way to honor our brothers by carrying on."
©2023 Chicago Tribune.
Visit chicagotribune.com.
Distributed by Tribune Content Agency, LLC.
McClatchy-Tribune News Service