IamResponding, what3words partner to enhance communications during emergencies
The integration is designed to give first responders a "human-friendly way to identify and communicate precise locations in any emergency"
---
By FireRescue1 staff
DEWITT, N.Y. — IamResponding and what3words announced a partnership Wednesday to help facilitate communications and location services for first responders during emergencies.
IamResponding, an emergency response system that delivers incident data, will integrate with the what3words' location technology to give first responders a "human-friendly way to identify and communicate precise locations in any emergency across both the U.S. and Canada," according to a press release from IamResponding.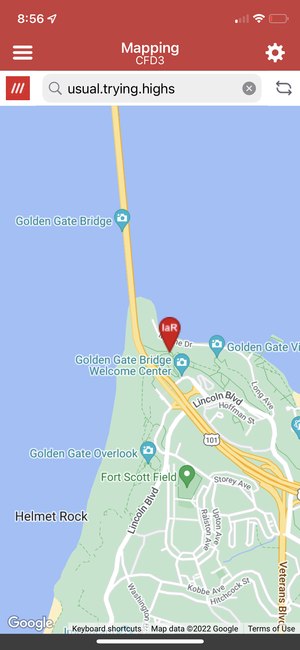 The partnership is designed to eliminate challenges related to locating individuals in need during emergencies. For example, street addresses do not always point to precise locations, creating problems in locating a person in spaces such as the middle of a stadium or car parks. Further, places like national parks, campsites and beaches do not have street addresses.
To address this challenge, what3words divided the globe into a grid of 10-foot squares and assigned each a unique identifier made of three random words, known as a what3words address. This enables individuals to find and share any precise location with three words. This integration allows an emergency location's unique 3-word address to be sent to and mapped by first responders directly through IamResponding.
First Responders connected to the IamResponding platform will have direct access to the what3words integration via the address search bar. Users will be able to switch between searching for traditional latitude and longitude addresses and searching a what3words address. Responders using the app are also able to tap their location to identify their what3words address, which prompts the app to automatically copy the location to their device's clipboard, and share their exact location with additional responders and or dispatch centers.
The integration of IamResponding and what3words is available through the IamResponding app.