CRR Week 2022 is underway
Get the resources your department needs to focus on community risk reduction
---
By FireRescue1 staff
WASHINGTON — Today marks the start of CRR Week – a week when fire departments across the country are encouraged to focus on their community risk reduction programs.  
CRR Week is a grassroots effort led by a group of fire safety professionals working to promote the awareness of CRR within the fire service. 
Learn how to participate in CRR Week, which runs Jan. 17-Jan. 23, 2022.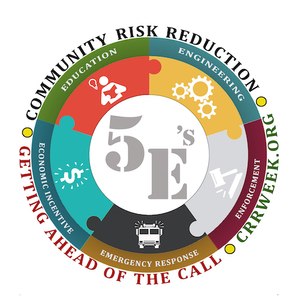 FireRescue1 offers a host of CRR-focused content as well. Following are some recent CRR resources for firefighters:
More about CRR Week
In 2008, Vision 20/20 held its first meeting, bringing together hundreds of experts from across the nation to discuss the gaps in fire prevention. This meeting resulted in identifying five specific strategies that needed to be addressed to help fill the gaps in fire prevention. CRR Week is focused on addressing strategy one: advocacy. Advocating for fire prevention is difficult when fire chiefs have to deal with competing priorities, both within a fire department and within their municipality. This strategy focuses on helping to develop tools and information that can be used when advocating for more resources to devote to fire prevention.