Mass. FF-paramedic in need of kidney
Firefighter-Paramedic Sarah Roe, a 20-year veteran of the Amherst Fire Department, is searching for the perfect organ donor
---
By Rachel Engel 
AMHERST, Mass. — An Amherst first responder is turning to the community she serves, hoping someone answers her call for a kidney.  
Firefighter-Paramedic Sarah Roe, a 20-year veteran of the Amherst Fire Department, was diagnosed with polycystic kidney disease more than a decade ago. In late 2020, she went into stage 5 renal failure.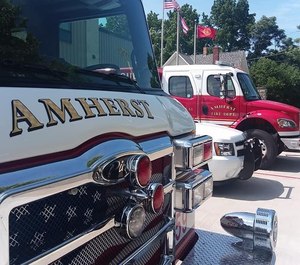 So, Roe and her wife turned to the community she had served for the last two decades in hopes of finding a kidney donor.  
"I have always been the one running in when everybody else is running out and now it's my turn," Roe said in an interview with Western Mass News. "I'm actually asking for help, which is very hard for me to do. I need the kidney now." 
Roe will remain on limited duty at work until she finds a donor and receives a transplant.  
"You can live your entire life, a normal life, with polycystic kidneys … until you go into failure," she said. "It's been a difficult battle to say the least." 
Follow Roe's story through the Facebook group set up by her wife, and learn the steps for becoming a kidney donor here.