Conn. essential workers to receive 'hero pay' bonuses starting in February
The Connecticut Premium Pay Program was created to provide up to $1,000 in bonuses to private sector employees who worked during the COVID-19 pandemic
---
By Abby Weiss
New Haven Register, Conn.
NEW HAVEN, Conn. — Connecticut workers eligible for 'hero pay' bonuses should expect to receive those payments starting in early February, an official from the office of state Comptroller Sean Scanlon said.
The Connecticut Premium Pay Program was created to provide up to $1,000 in bonuses to private sector employees who worked during the COVID-19 pandemic.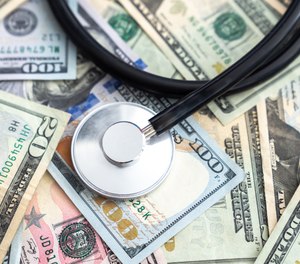 The payments will be sent in batches, and officials plan to announce the exact date and schedule in the coming weeks, the official said.
"We can never fully repay essential workers for the unimaginable sacrifices they made throughout an unprecedented pandemic, and these payments, which will be arriving in the coming weeks, are just one way we can show our immense appreciation for them," Scanlon's office said in a statement.
Public Consulting Group, which is helping the state manage the program, notified workers about the status of their bonus in the late fall. The company sent the last batch of emails the week of Dec. 19, according to the comptroller's office.
Over 248,000 people applied to the program before the Oct. 1 deadline, but only 156,000 workers qualified for benefits.
In November, lawmakers voted to add $30 million to the fund and bring the total to $105 million.
More than 66,000 people who make $50,000 or less each year will receive the full $1,000 bonus, while applicants with higher incomes will get significantly smaller amounts. The program covers a wide range of employees, including health care workers, teachers and firefighters.
___
(c)2023 the New Haven Register (New Haven, Conn.)
Visit the New Haven Register (New Haven, Conn.) at www.nhregister.com
Distributed by Tribune Content Agency, LLC.
McClatchy-Tribune News Service