Coronavirus creates changes to 911 dispatch questions
In Orange County, Fla., if a person calls 911 with complaints of key symptoms, it will trigger a new initial response focused on coronavirus infections
---
Joe Mario Pedersen
Orlando Sentinel
ORANGE COUNTY, Fla. — Coronavirus has caused changes in recent schedules and procedures around the workplace, but one change you might not be aware of is to the 911 emergency number.
Last week, the Centers of Disease Control and Prevention released a new prompt for local agency dispatchers regarding protocol questions concerning medical coronavirus phone calls.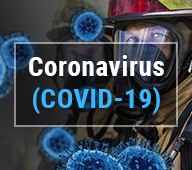 Among them, Orange County dispatch officers were given new instructions on what questions to ask in order to better assist someone with a possible infection.
"We initially incorporated travel-related questions back in 2014 (Ebola), and recently the CDC released additional guidelines that align those questions closer with the Novel-Coronavirus," said Orange County Fire Rescue spokeswoman, Carrie Proudfit. "The line of questions are intended to help identify when strict respiratory precautions should be taken. This gives greater awareness to responding crews, who obviously adjust once on scene and can gather intel first hand."
If a person calls 911 with complaints of a sick person, a fever, cough, respiratory illness or other breathing problems it will trigger a new initial response focused on coronavirus infections, after pre-arrival instruction information is taken.
The first question, the dispatcher will ask about travel or direct exposure within the last 14 days? Countries of interest include China, Italy, Iran South Korea and Japan.
If the answer was yes, the officer will then ask about signs or symptoms such as a fever of 100.4 degrees or greater, shortness of breath or a persistent cough.
If another yes is given, the call is recorded under "coronavirus illness - suspected," and finally, the officer will alert first responders, as well as the EMS district chief.
Once first responders have the information, they'll put on the correct protective equipment and assess the patient. Should the patient choose to ride in the EMS unit vehicle, they will be given a face mask to limit possible exposure, according to the CDC.
OCFR recently purchased an additional aeroclave unit – the aerosolized decon system to provide an enhanced level of cleaning to an ambulance after a highly contagious patient, such as one with a coronavirus infection, has been inside the transport, Proudfit said.
"The crews complete a thorough decon process after transport, but the aerosolized system can get in to every nook and cranny," she said.
———
©2020 The Orlando Sentinel (Orlando, Fla.)
Visit The Orlando Sentinel (Orlando, Fla.) at www.OrlandoSentinel.com
Distributed by Tribune Content Agency, LLC.
McClatchy-Tribune News Service