IAFC forms Economic Task Force in wake of COVID-19
Chief Steve Pegram will chair the task force, aimed at helping fire service personnel navigate the financial impact of the pandemic
---
By Janelle Foskett
FAIRFAX, Virginia — The International Association of Fire Chiefs (IAFC) has formed an Economic Task Force to help its members navigate challenging times, according to a statement by IAFC President Gary Ludwig.
Creation of the task force was driven by the inevitable financial and economic impact of the COVID-19 pandemic. Ludwig noted that financial impact includes not only the loss of tax money that will come from the predicted recession but also the funding that has been approved by the various stimulus bills from Congress.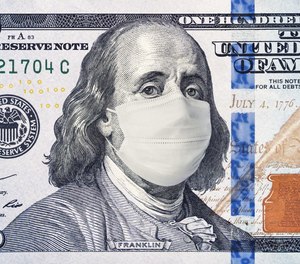 The Task Force was implemented to help fire service personnel understand what federal dollars they may be eligible for under the various stimulus bills from the federal government, and navigate the challenging economic times that are coming from reduced tax revenue because of the economic shutdown.
Fire Chief Steve Pegram of the Goshen (Ohio) Fire Department will serve as chair of the Economic Task Force. Other members include:
Fire Chief Otto Huber - Loveland-Symmes (Ohio) Fire Department
Deputy U.S. Fire Administrator (ret.) Denis Onieal
Fire Chief Alicia Welch - Golden (Colorado) Fire Department
Fire Chief Gerry Dio (ret.) - Worchester (Massachusetts) Fire Department
Fire Chief Chuck Lauss - Urbana (Illinois) Fire Department
Division Fire Chief Heather Moore - Springfield (Illinois) Fire Department
Deputy Fire Chief and Attorney Curt Varone – Exeter (Road Island) Fire Department
Chief Dave Becker (ret.) Staff Liaison
Ludwig indicated that the members will work to produce various resource guides, webinars and other deliverables.
The IAFC previously launched a Coronavirus Task Force, chaired by Chief John Sinclair.