IAFC's Wildland Urban Interface conference postponed due to COVID-19
The conference, which was slated to be held in late March, has been postponed to November 2020
---
By Janelle Foskett
The International Association of Fire Chief's Wildland Urban Interface conference has been postponed due to concerns over the coronavirus pandemic, according to IAFC officials.
The conference, which was slated to be held in Reno, Nevada, in late March, has been postponed to November 2020.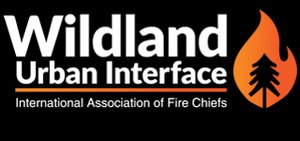 The IAFC released the following statement: "After due diligence, developing circumstances, and in light of corporate, state and federal travel considerations continuing to escalate, we have come to the difficult decision to postpone the 2020 Wildland-Urban Interface Conference planned for later this month in Reno, Nevada. Please know that while reported risk levels for COVID-19 infection may currently be low in the conference region, the unique challenges and responsibilities associated with staging large gatherings at present remain immensely complex."
The statement continued: "The IAFC team has spent the last year planning for another successful WUI conference, and we are genuinely disappointed not to be able to bring everyone together during the usual time, but the safety and health of our attendees, exhibitors, and staff are top priority. We understand the value of bringing all of our wildland fire leaders together to share impactful knowledge and plan for the continuing fire season. However, we are encouraged that we are able to postpone and bring everyone together later this year."
The news comes on the heels of other industry show news, including the postponement of FDIC International 2020 in Indianapolis and the positive coronavirus diagnosis of an EMS Today attendee.
IAFC officials said more details will be communicated on the WUI website in the coming weeks.
For more information about the pandemic, visit FireRescue1's coronavirus (COVID-19) resource page.