La. fire coordinator dies from COVID-19 after 50 years in fire service
Ascension Parish Fire Coordinator Gene Witek, 73, had previously served as a volunteer fire chief and president of the Louisiana Fire Chiefs Association
---
By Laura French 
ASCENSION PARISH, La. — A Louisiana fire coordinator, past chief and past president of the Louisana Fire Chief's Association has died from COVID-19 after more than 50 years in the fire service. 
Ascension Parish Fire Coordinator Gene Witek, 73, died last week due to complications from the virus, according to WBRZ.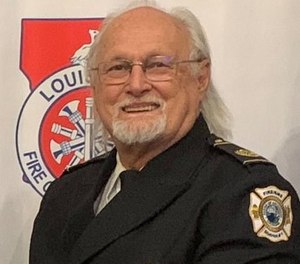 Before serving as fire coordinator for the parish, Witek was the fire chief of the 7th District Volunteer Fire Department, a board member and officer of the St. Amant Volunteer Fire Department and president of the 5th Ward Volunteer Fire Department, according to parish officials.
He was also a past president of the Louisiana Fire Chiefs Association and president of the Ascension Parish Mutual Aid Association. 
A procession of first responders escorted Witek home on April 23. 
"Our brother Gene was a mentor to so many of the Emergency Responders across our wonderful Parish. He was a Leader that made great Leaders," St. Amant and 5th Ward Fire Chief James E. LeBlanc said in a Facebook post. "Right now our world is dark and our bodies are completely numb." 
Thanks to everyone who was able to assist bringing our brother home today. He is going to be missed. Eugene Witek

Posted by James E. LeBlanc on Thursday, April 23, 2020
"The fire service has lost another bright light with the passing of Gene Witek, Association Parish Fire Coordinator over volunteer departments," Louisiana State Fire Marshal Butch Browning said in a statement. "I knew Gene during my time as Gonzales Fire Chief and he was always the truest example of a dedicated advocate for the fire service." 
Witek is survived by three children, seven grandchildren and three great-grandchildren.