Calif. fire station robbed, video shows thieves
The sheriff's office released images of suspected burglars who stole tools and equipment from a rural fire station
---
By Cathy Locke
The Sacramento Bee
YOLO COUNTY, Calif. — The Yolo County Sheriff's Office has released surveillance photos of two people sought in the burglary of a rural fire station.
The burglary occurred about 7 a.m. Wednesday at the Elkhorn Fire Department on Old River Road outside West Sacramento. The thieves took equipment and tools, including the Jaws of Life, according to a Sheriff's Office news release.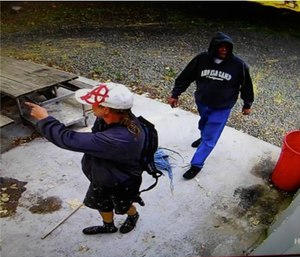 Sheriff's officials ask anyone who recognizes the people or the vehicle in the photos to call Detective Hayes at 530-668-5232.
___
(c)2016 The Sacramento Bee (Sacramento, Calif.)