Man given maximum sentence for burglarizing firefighter's truck during wildfire
Judge Cara Beatty denied giving Brian Martinson a split sentence of one year and jail and four years of probation and instead gave him a full five years in jail
---
By FireRescue1 Staff
SHASTA COUNTY, Calif. — A man who burglarized the truck of a firefighter who was battling a wildfire was given the maximum sentence for the crime.
The Record Searchlight reported that Judge Cara Beatty denied a recommendation to give Brian Martinson a split sentence of one year in jail and four years of probation for burglarizing firefighter Erick Mattson's city-owned truck during the Carr Fire.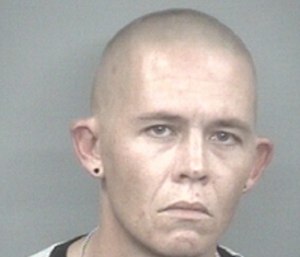 Beatty instead gave Martinson the maximum sentence of five years in county jail.
"Judge Beatty did not show any leniency to the defendant and sentenced him to the entire five years in jail and ordered that he not be released early or into a work program," A Shasta County District Attorney Facebook post said.
Martinson, who was accused of stealing Mattson's personal items out of the truck, at Mattson rested at home in between shifts, pleaded guilty to grand theft and committing the crime during a natural disaster. 
The stolen property, including a laptop and a hard drive filled with family photos, was worth more than $5,000.