San Francisco FFs stop alleged firehouse burglar
The firefighters were asleep around 3:15 a.m. when the man reportedly entered the station
---
By Laura French
SAN FRANCISCO — San Francisco police say firefighters at the city's Station No. 6 stopped an alleged firehouse burglar in his tracks early Monday morning. 
The firefighters were sleeping at the station at around 3:15 a.m. when the 38-year-old suspect reportedly snuck in, according to the San Francisco Examiner.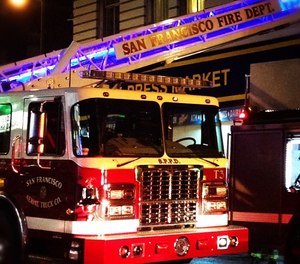 The firefighters were awakened and managed to detain the suspect, who was later arrested by police. 
Police said the incident was one of three reported burglaries in the city over a short time period, but that overall crime is down due to the COVID-19 pandemic. 
Read more:
Colo. firefighter recognized with heroism award for tackling suspected arsonist
Kansas Firefighters Museum burglarized, valuable antiques stolen